MEMBER
LOGIN
CONNECT
WITH US
Palmetto Health Emergency
Medicine Alumni
Palmetto Health Emergency
Medicine Residency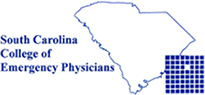 Palmetto health emergency medicine residency alumni association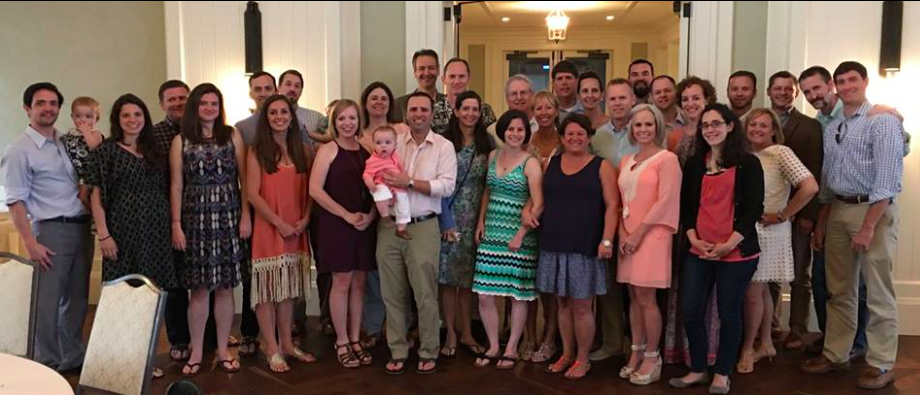 We had a blast at our fifth Alumni Association Reunion in Hilton Head! We missed our friends that weren't able to make it. But don't worry, the board is already planning another great reunion for 2018! Stay tuned for the details...
Join us in uganda!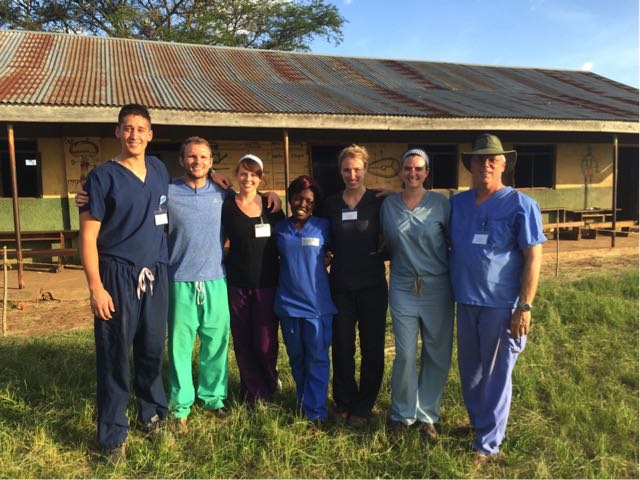 Join Palmetto Health EM residents, faculty and alumni in a life-changing trip to Masindi, Uganda where you will help provide sustainable, accessible medical care for some of the world's poorest patients.
Did you know that our residency program partners with Charleston based NGO, OneWorld Health, to improve emergency care in Uganda? Every March, Palmetto Health EM residents and faculty travel to Masindi for a 10 day trip to participate in OneWorld Health's quarterly outreach clinics.
Alumni association scholarships have enabled our residents to participate in this experience for the past three years and we would love to have alumni start joining us on this trip! More information is available from OneWorld Health. You can also email Heather Brown, the program's global health director and alumni (class of 2011) at habrown23@gmail.com
Can't make it this year? Click here to support a resident's trip to Masindi!
_______________________________________________________________________________________
Congratulations dr. Kruger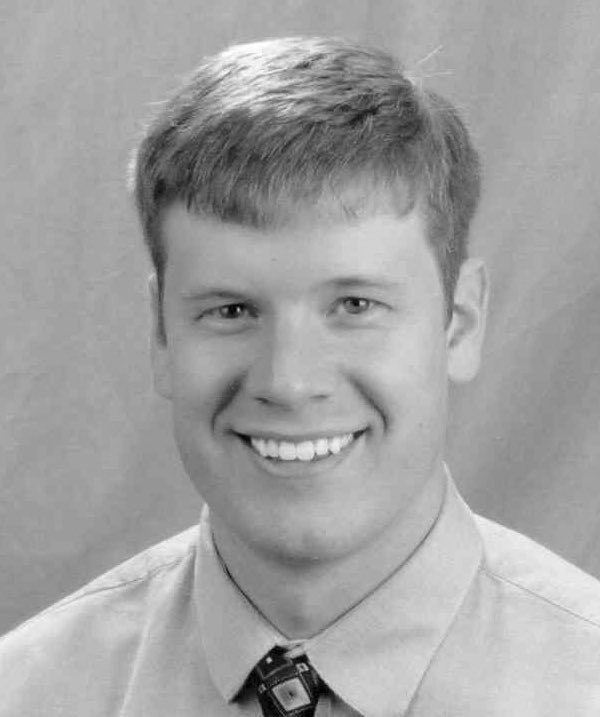 The Alumni Association is proud to announce Dr. Jason Kruger, PH class of 2006, as the winner of the 2016 N. John Stewart Award. Dr. Kruger graduated medical school from the University of Iowa in 2003. After completing residency, he and his wife, Katie, moved to Lincoln, Nebraska and he became an emergency medicine physician at St. Elizabeth's Hospital. During his ten years in Lincoln, he has held several leadership roles including president of the Lancaster County Medical Society, president of the Nebraska College of Emergency Physicians, treasurer of the Nebraska Medical Associaton. In 2016, he became the chief of staff at CHI Health St. Elizabeth. Dr. Kruger is the medical director for Lincoln Fire and Rescue, in addition to other fire districts. He was also recognized by his peers in 2013 as the Nebraska Medical Society's young physician of the year.
N. John Stewart Award is given annually by the alumni association in recognition of an exceptional graduate member of the PHR-EM Residency for their selfless work in academic achievement, community involvement, leadership, and/or contribution to the specialty. The award is given in honor of Dr. Stewart who is a graduate of the class of 1984 and is currently the longest serving attending at PHR-ED.
ANNUAL FUND DRIVE
We would like to thank you for your support! With our alumni contributions and sponsorships, we garnered $19,000 to continue supporting Alumni Association efforts!
Please consider continuing to support the Palmetto Health Emergency Medicine Alumni Association. We succeed when you're part of the team!
global health sponsored by phremAA
The emergency medicine training program is committed to providing our residents with a wide array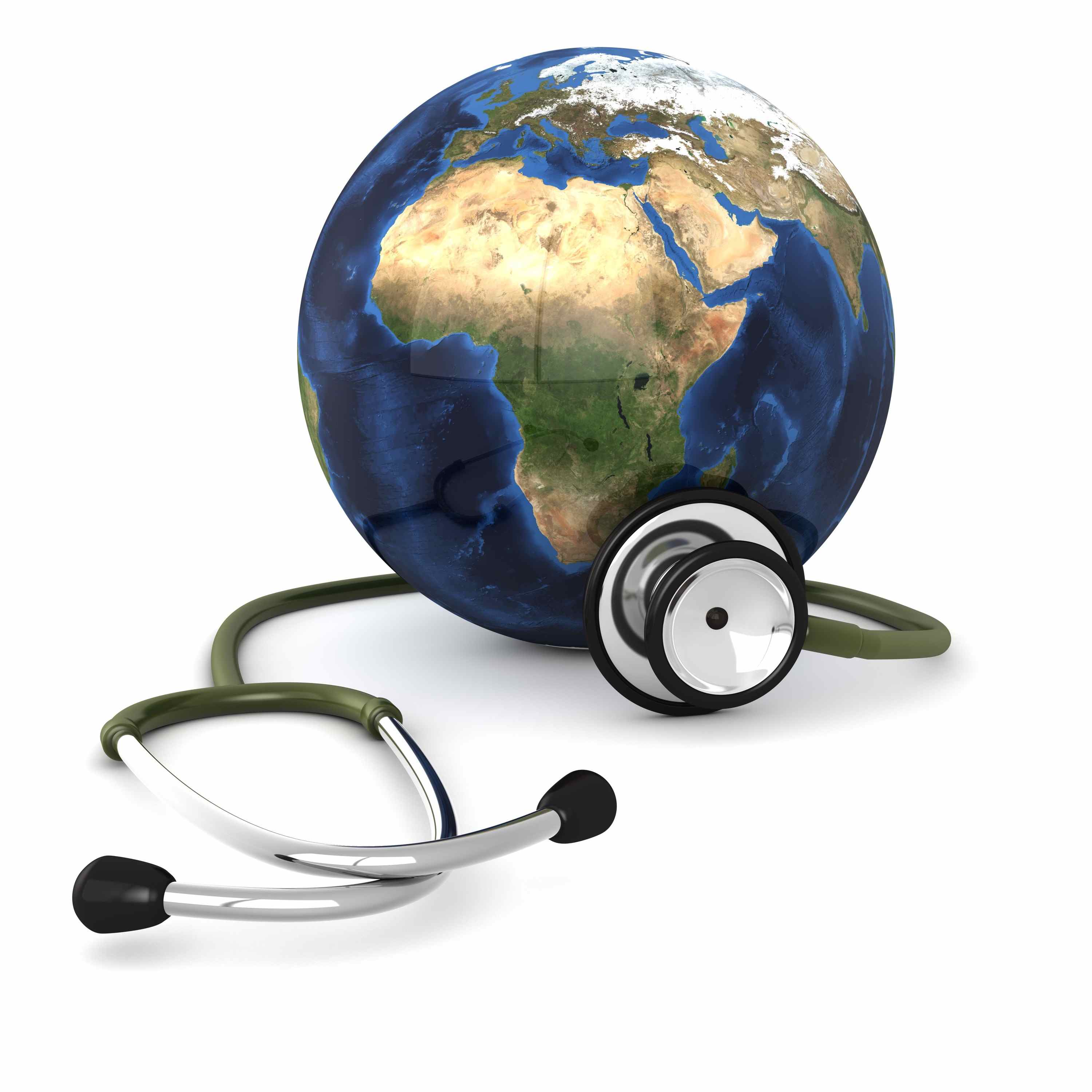 of opportunities in global health. Since 2006, our residents and faculty have completed over 70 global healthcare missions to five continents.
Our Global Health Program Faculty includes two fellowship-trained attending physicians in addition to multiple faculty members who routinely travel abroad to provide clinical care as well as educate local healthcare personnel.
Residents are eligible for funding for global health missions through scholarships provided by the Palmetto Health Richland Emergency Medicine Alumni Association.
After each global health experience, residents present their experiences at our regularly scheduled conference as well as prepare a summary for our website. These summaries are also published by Emergency Medicine News.
CLICK HERE to see a summary of our residents' global health trips.
Residents: Download and complete the following application and email to Dr. Heather Brown.
Resident Global Health Scholarship Application
board of directors
Christopher Gainey, MD- President

Chris graduated from the University of South Carolina School of Medicine in 2012 and Palmetto Health EM residency program in 2015, where he served as chief resident during his final year. Following residency, he stayed on at Palmetto Health to complete a dual fellowship in Simulation Medicine and Emergency Medical Services (EMS). He has a particular interest in medical education and you will find him teaching numerous courses at the Simulation Center and in the community. He has done a significant amount of work in the area of prehospital provider education and training. He enjoys camping, running, travel and sunny days on the beach.

Allison Harvey, MD- Treasurer

Allison is a 1995 graduate of the University of Florida School of Medicine and completed her residency at Richland in 1998. She remained at Palmetto Health Richland as clinical faculty after she completed her training. She has been very active in SCCEP for most of her career, serving in multiple capacities; most notably President in 2004-05 and Councilor since 2006. In 2008, she was recognized as a "Hero of Emergency Medicine" by ACEP for her work in getting medical malpractice legislation passed in South Carolina. Her interests include Wilderness Medicine, for which she was the Course Director for 14 years. In 1998, she became the director of the Sexual Assault Nurse Examiners (SANE) program at Palmetto Health. She lives in Columbia with her husband, Bob, and her two children; Erin and Sean.

Heather Brown, MD- Secretary

Heather graduated from the University of South Carolina School of Medicine in 2008 and from Palmetto Health residency in 2011. After completing a two-year global health fellowship at George Washington University, she returned to Columbia in 2013 and joined Carolina Care, working at both PHR and Providence Hospitals. Heather is actively involved in global health projects in India and Haiti. She serves as Co-Director of Global Health for Palmetto Health-Department of Emergency Medicine and the Director of the newly formed Global Health Fellowship.

Mike Pallaci, DO- Member at Large

Mike is a 1998 graduate of the New York College of Osteopathic Medicine and completed his residency at Palmetto Health in 2001. Mike moved to Columbus, OH after residency and became a partner and Emergency Ultrasound Director with Mid-Ohio Emergency Services. In May of 2010, Mike become the progrm director of the Emergency Medicine Residency Program at Grandview Medical Center in Dayton, OH. His main focus remains his wife Denise and their three children.
Brent Mullis, MD- Member at Large

Brent is a native of Charlotte, North Carolina. He attended the Wake Forest University School of Medicine and completed his residency here at USC as chief resident of the class of 2004. He returned to live in his hometown and continues to practice within the Carolinas Healthcare System, primarily at CMC North East in Concord. He serves on the Boards of Directors of Cabarrus Emergency Medicine Associates as well as the North East Foundation. His free time is spent traveling with his wife Sarah, volunteering as a youth adviser at his church, and enjoying as much time outdoors as possible. He is honored to have been asked to join the board of the Alumni Association and is very excited to see what can be accomplished in the coming years.

Rob Simmons, MD- Member at Large

Rob is a 2001 graudate of the University of Utah School of Medicine. He completed his residency training at Palmetto Health in 2004. During his senior year he served as Chief Resident.

Rob, his wife, and children live in Salt Lake City, Utah.

Tim Brooks, MD- Member at Large

Tim is a 2011 graduate of the University of South Carolina School of Medicine. He completed his residency training at Palmetto Health in 2014.

His wife Courtney graduated from the OB/GYN program at Palmetto Health. They live in Columbia with their children.

After graduation Tim joined Carolina Care. He practices at Palmetto Health Parkridge.

Mary Kate Jordan, MD- Resident Member to the Board

Mary Kate graduated from the University of Alabama (UAB) School of Medicine in 2014 and is currently a senior resident in the Palmetto Health EM residency class of 2017. Following residency, she hopes to complete an Emergency Ultrasound Fellowship. Her particular interests include overseas medicine and developing clinical ultrasound abroad. Prior to medical school, she lived in Hong Kong, United Arab Emirates & Central America, and during residency she took an ultrasound on a medical trip to Panama to further develop her understanding of how to implement this technology in remote geographic locations. The alumni association contributed to her trip in Panama as well as a medical mission trip to Samoa. She is grateful for this support and honored and excited to work with the alumni association this year and in the future.