SIMULATION MEDICINE FELLOWSHIP PROGRAM

Simulation medicine training has dramatically increased over the past decade, and Palmetto Health has made a tremendous commitment to utilizing this technology to facilitate medical student and resident education. We now offer a one-year fellowship in simulation medicine for emergency medicine residency graduates.
The Palmetto Health - University of South Carolina School of Medicine Simulation Center, in association with the Palmetto Health EM Residency Program, is seeking applicants for our Simulation and Faculty Development Fellowship. This one (1) year program will offer a motivated individual the opportunity to have dedicated learning and practice in the various techniques employed in medical simulation. Our fellow will contribute to all facets of our operation including curriculum design, scenario development, course delivery, didactics, technology procurement and maintenance, research, and community outreach. The fellowship experience will significantly enhance the fellow's understanding of, and skills in, the general principles of adult medical education while establishing him or her as a leader in the field of simulation-based education.
As a premier center for medical simulation, and one of a select few in the world Accredited by the Society for Simulation in Healthcare, the Palmetto Health - USC School of Medicine Simulation Center offers a vibrant, interdisciplinary environment to meet the growing demands for simulation-based education and training. Our six (6) staff members and extensive complement of simulation technologies serve all staff of our partner hospitals and the School of Medicine, as well as many pre-hospital and hospital based providers across the region. To learn more, please see our website at www.phsim.com.
PROGRAM FACILITIES
PALMETTO HEALTH / USC SCHOOL OF MEDICINE SIMULATION MEDICINE CENTER: State-of-Art simulation medicine center occupying 5,500 square feet on the Palmetto Health Richland Campus and several other satellite spaces at our partner hospitals.
A broad spectrum of simulation technologies representing all age groups and modalities for training.
6 full time staff members with significant expertise developing and delivering simulation-based learning.
A multi-discliplinary learner base enabling the operation to focus on crisis resource management and team dynamics.
Integration into the core curriculum of most of the residencies, fellowships, and nursing education programs throughout our hospital system.
PALLMETTO HEALTH RICHLAND: Level-1 Trauma center serving 16 Counties in the midlands of South Carolina. Annual census of over 87,000 patients with over 25,000 pediatric patients and over 2100 major trauma patients, one-third of which are from penetrating injuries.
LENGTH OF TRAINING
The fellowship will be twelve months in length. The start date is negotiable, but will typically begin on or about 1 July of each year.
APPLICANT QUALIFICATIONS
All applicants must have graduated from an ACGME accredited emergency medicine residency and be board-certified or board-eligible with the American Board of Emergency Medicine or the American Osteopathic Board of Emergency Medicine. In addition, the applicant must qualify for South Carolina Medical Licensure. Applicants must complete an application and submit three letters of recommendation for training. One of these letters must be from the applicant's residency program director. Applicants are not required to have prior experience with simulation, but previous experience will be considered in the selection process.
Fellowship applications will be accepted after September 1 of the year preceding the year of training. An interview is required prior to selection for training. Selection for training is determined by the emergency department faculty and simulation center leadership.
COMPLETION OF TRAINING
Upon completion of training the fellow will receive a certificate of fellowship training from Palmetto Health Richland and the University of South Carolina.
Interested individuals will also be supported in pursuing outside certifications specific to simulation as part of their fellowship training.
In coordination with the University of South Carolina, a fellow can also pursue another advanced degree during fellowship training.
PERSONNEL
Eric Brown, MD FACEP

Program Director

Year of appointment: 2003
EM Residency: Palmetto Health Class of 2003
Medical School:Boston University
Class of 2000

Dr. Brown joined the emergency medicine faculty after graduating from our residency in 2003. He grew up in Shaker Heights, Ohio before attending Duke University for his undergraduate degree. He completed medical school at Boston University.

Dr. Brown is active in the simulation community serving on the Board of Directors of both the Society for Simulation in Healthcare and AIMS, an organization dedicated to advocacy on the state and federal level.

In 2006 he became the director the Palmetto Health - USC School of Medicine Simulation Center.

He lives with wife and family in Columbia. In his free time he enjoys golf and live music.

Chris Gainey, MD

EM Residency:

Palmetto Health, Class of 2015

Medical School:

Univ. of South Carolina, Class of 2012

Chris is a native South Carolinian born in Florence, SC. He received both his undergraduate and medical degrees from the University of South Carolina.

He is doing a combined fellowship in both Simulation Medicine and EMS.
OBJECTIVES AND RESPONSIBILITIES
To educate and develop clinicians who wish to gain specialized skills in the field of simulation medicine and become an expert in this domain as their academic pursuit and/or direct a simulation operation
To expose interested clinicians to a variety of simulation medicine curriculum development techniques
To develop clinician-educators who will effectively incorporate simulation curricula into the training and assessment of medical students, residents, nurses, allied health personnel and practicing physicians of all specialties
To become familiar with the purpose and goals of simulation education as it relates to patient safety, risk management, and increased learning retention
To foster research in patient safety and quality improvement initiatives using simulation medicine technologies
Fellows work in the emergency department in the role of an attending physician.
Clinical work load is 64 hours per month (approximately eight shifts per month).
LEARN MORE ABOUT BEING A RESIDENT AT PALMETTO HEALTH: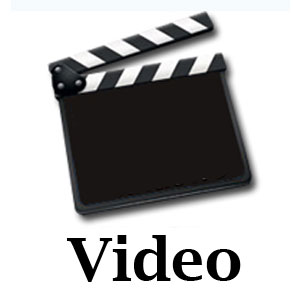 South Carolina & Columbia (4 minutes)
Emergency Department Personnel & Facilities (6 minutes)
LINKS